The Division of Student Life (DSL) believes that every SF State student should belong and matter, has the capacity to live a purposeful life, and can positively impact the world. To that end, the Division of Student Life (DSL) team at SF State facilitates student-centered learning through personal, professional, community, and academic engagement, culminating in a transformational experience.
Experience: Student Life at SF State!
Division of Student Life Departments
The Division of Student Life (DSL) is made up of several key departments, programs, and initiatives. You can learn more via the tabs below. 
As one of the newest additions to the SF State campus, the Mashouf Wellness Center (MWC) is a place of buzz and excitement!
Students are calling it:
"The center of student life on campus"
"Awesome, Spacious gym with a great workout vibe"
"Not just a gym - but people helping each other and collaborating as a community"
"A new place to go de-stress and improve on fitness goals!"
New Student and Family Programs believes, through meaningful and sincere connections, new students and their families benefit from engaging with a community of peers, staff, and faculty who facilitate the transition and support the adjustment to a university that values educational equity, academic excellence, and social justice.
Residential Life is committed to providing an on-campus living/learning environment which complements the overall mission of San Francisco State University and the Division of Student Affairs Enrollment Management.  
Student Activities & Events partners with students to support organizations and clubs, facilitate programs and events that create community, develop the whole person, and foster a deep sense of connection to each other and our campus. 
The Office of Student Conduct (OSC) strives to facilitate student learning, ethical development in connection with the student disciplinary process, promote academic integrity and responsible conduct through outreach, conduct outcomes, and education. The OSC works to maintain a safe and orderly campus environment.
Public universities are venues for creative and thoughtful discourse where differing perspectives are debated and thoroughly discussed - a "marketplace of ideas" consistent with the goals of a liberal education. The guiding values of the institution - Courage, Life of the Mind, Community, Equity, and Resilience - set the framework for our commitment to being a principled, value-driven University.
This information and more regarding the Time, Place, & Manner policy is available at University Executive Directive (UED) 89-13 – Time, Place & Manner: Use of Buildings and Grounds.
The Dean of Students Office
The Dean of Students Office serves all students and their academic journey. Meet the Dean Team and the Division of Student Life Leadership Team below.  
Chris Trudell
Assistant Dean of Students
Student Services Building 301
Programs & Resources
The Division of Student Life (DSL) collaborates with the greater University to support student success and the college experience. You can learn more via the tabs below. 
Please submit this form to make a referral of a student about whom you have a care and support concern to bring to our attention. You may also encourage student(s) to reach out to dos@sfsu.edu or call (415) 338-2032. Dean-On-Call drop-in hours will resume in the Fall.
The Action Care Team (ACT) focus is assisting students who may be in distress. We coordinate resources and implement a centralized response, with the goal of providing the student the support they need and keeping the SF State community healthy and safe.
We welcome you to review the information and resources through this website and the San Francisco State University homepage. Look out for a variety of resources that will introduce you to the engaging environment provided by SF State. Two of these resources, the New Student & Family Programs website, and the Division of Student Life website, are informative platforms where you can learn about student events, getting involved, family programming, and the Dean of Students services.
HOPE connects SF State students experiencing a financial crisis, that could potentially derail their educational success, with resources, referrals and solution pathways. HOPE's goals are to help students overcome an unexpected financial crisis and remain on track to graduate. 
HOPE is a collaboration between the Dean of Students Office, Financial Aid and Food+Shelter +Success, SF State's Basic Needs Initiative.
Distinguished by its record of serving low-income students, first-generation college students, and underrepresented ethnic minorities, SF State strives to create pathways of opportunity for students from California, the nation, and the globe in order to make their educational and occupational dreams become a reality.  The SF State Presidential Scholars Program, with the support and oversight of the Division of Student Life, promotes exceptional learning and adheres to the highest standards of academic quality in the spirit of inclusive excellence.
Please submit the link below to report incidents involving alleged violations of CSU's Systemwide Policy Prohibiting Discrimination, Harassment, Retaliation, Sexual Misconduct, Dating and Domestic Violence, and Stalking against Employees and Third Parties (Executive Order 1096) and Students (Executive Order 1097). Students, staff, faculty, or third parties wishing to file a report can use this form.
 
The SAFE Place is open! 
If you are in need of assistance, please email The SAFE Place at safeplace@sfsu.edu or call Counseling and Psychological Services at 415-338-2208 to make an appointment. Drop in appointments also available.
If you are in need of after-hours support, please reach out to our community partner SFWar at 415-647-7273.
If you have questions, please contact the Associate Vice President for Student Life and Dean of Students at dos@sfsu.edu or 415.338.2032
A campus community where every student belongs & the student experience matters.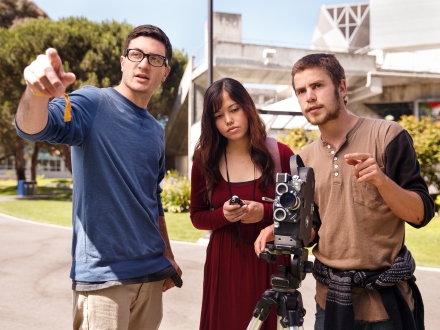 Announcements & News
The Division of Student Life is working on your Sense of Belonging - more to come.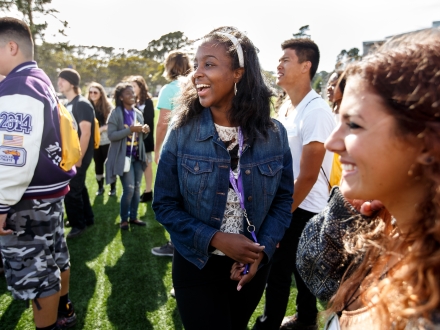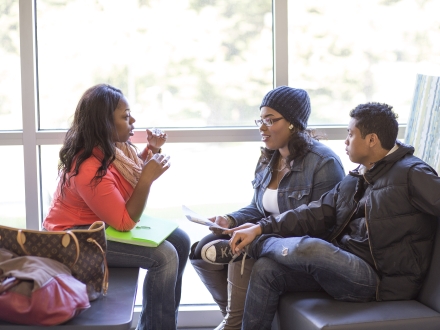 Care & Support
General Questions: If you need general support, are not sure where to go, or have questions email dos@sfsu.edu
Dean on Call (DoC): The Dean on Call Program is a resource to support all students who would like to meet with a University administrator. Learn more here.